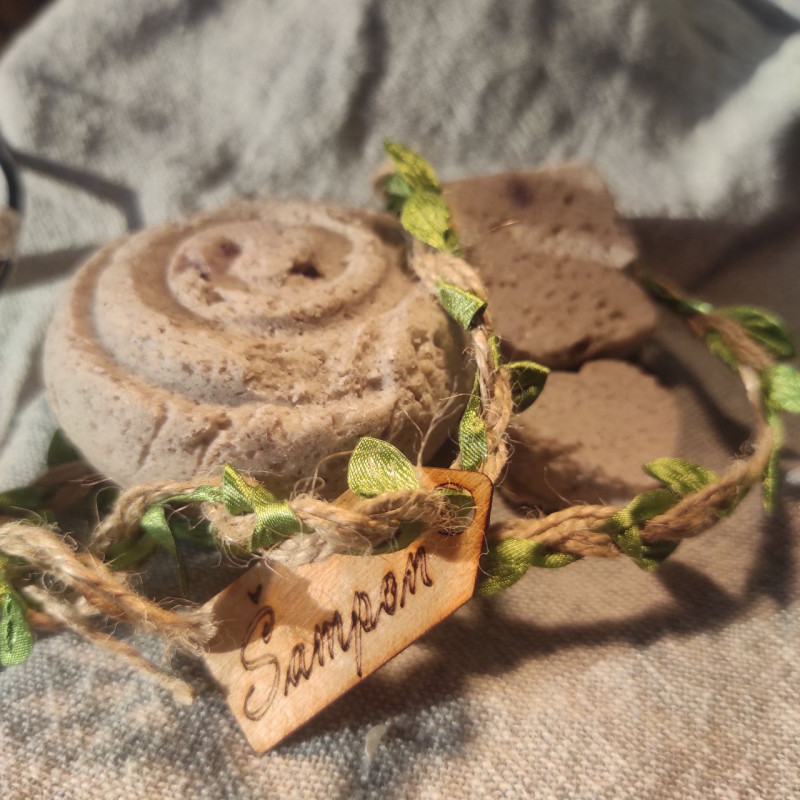  
Shampoo Bar
Shampoo-Bar (For all hair types)

Shampoo in a block is a shampoo for strong hair. It contains purely natural ingredients and is ecologically degradable. It protects the hair from dehydration and is similar to that of human skin thanks to its slightly acidic pH.
Application:

Camphor (Ravintsara) from the laurel family comes from our natural herb garden.
Processed as a solid soap, we take the soap block in the palm of our hand and circle the wet hair with it. Gently lather the resulting foam into the deeper areas of the hair.
The camphor is thus evenly distributed in the hair. Then rinse thoroughly with water.
For further hair treatment, we can rinse the hair with vinegar if necessary.

Ingredients:
Natural coconut surfactants (SCI, SCS).
Cocoa butter, mango butter
Stearic acid, Moroccan clay
Raspberry fruit powder, wheat
Protein, Caffeine, D-Propanol
Vinegar, EO Raspberry, EO Lime

No customer reviews for the moment.
9 other products in the same category: